Food, festivities and fun! Words every Malaysian loves to hear.
And these only get better when we know that we can share them with one another 🥳
We're so fortunate to live in such a diverse country filled with people from different backgrounds and cultures. Better yet, everyone here shares the same love of coming together whether it's for celebrating something or helping each other out.
This year, as we prepare to celebrate the nation's 60th Malaysia Day, let's reflect on how far we've come together as a nation and celebrate how our differences make us such a unique country! After all, things would be a little too mundane if everyone and everything were all the same 😉
Let's put your Malaysian knowledge to the test! How many of these lesser-known facts do you know? 🇲🇾
From humble roots to the nation's pride 🌟
Did you know Teh Tarik was created after WW2 because people were too poor? 🧐
Teh tarik started out as a 'poor man's tea'. After WW2, tea leaves became expensive making it a luxurious drink that only the rich could afford. The poorer Indian-Muslim immigrants then bought discarded or leftover tea leaves 🍂 and got creative by mixing them with condensed milk 🥛sugar, and sometimes ginger 🫚
Today, teh tarik is not just Malaysian's most beloved drink, it's also a competitive sport 😆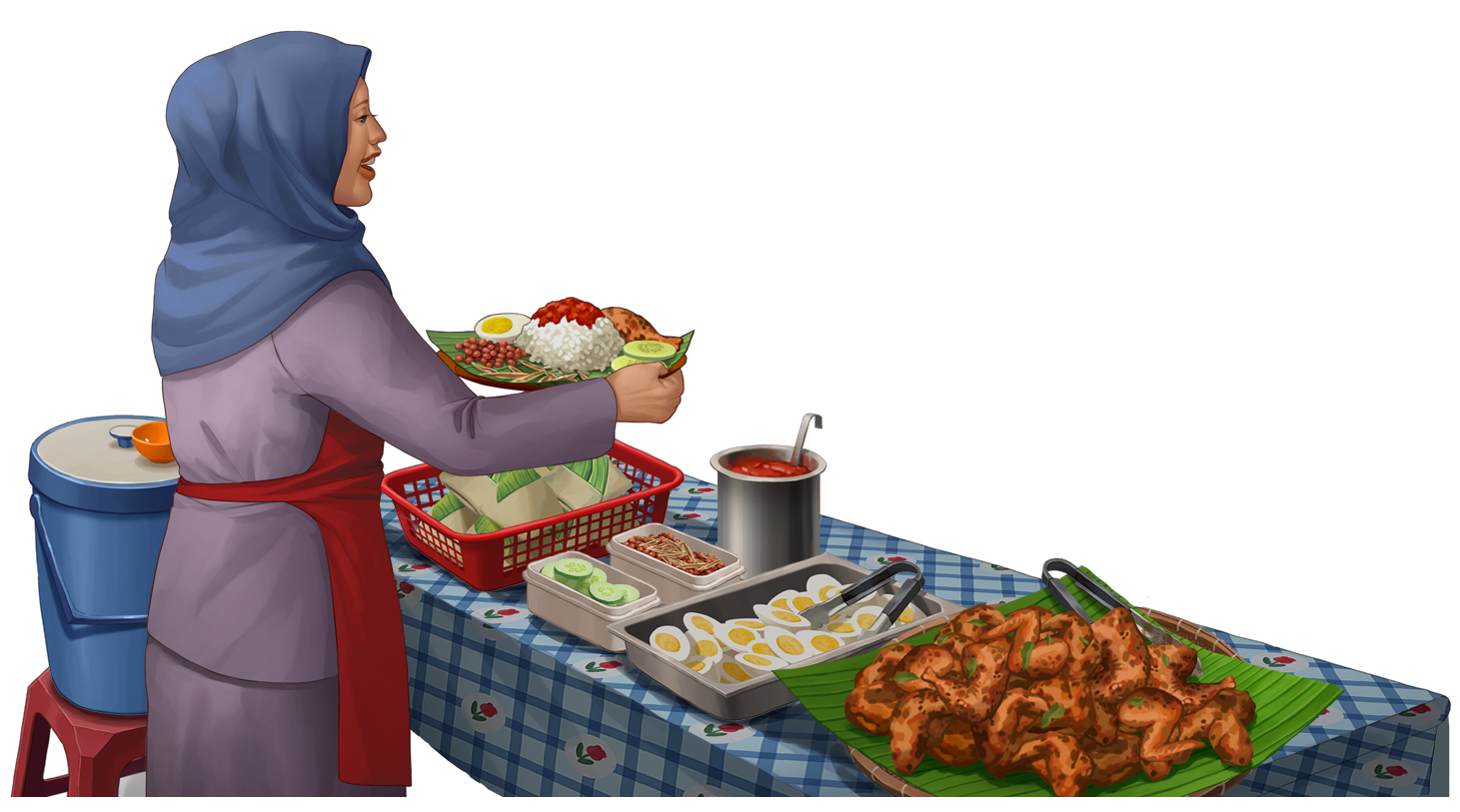 Did you know there's a folklore behind Nasi Lemak? 🧐
One day, a widow named Mak Kuntum came home to a pot of fragrant rice that her daughter, Seri, had accidentally spilled coconut milk in 🍚

Curious, Mak Kuntum asked, "Apa kau masak ni, Seri?" (What did you cook, Seri?)

Seri replied, "Nasi le, Mak!" (Rice, mother!)
Hard work makes the dream work 💪
Tell me you're Malaysian without telling me you're Malaysian: Ramly burger🍔
Ramly Burger was started by Ramly Moknin and his wife back in 1979.
They didn't have much resources back then, so they made over 200 patties by hand and knives.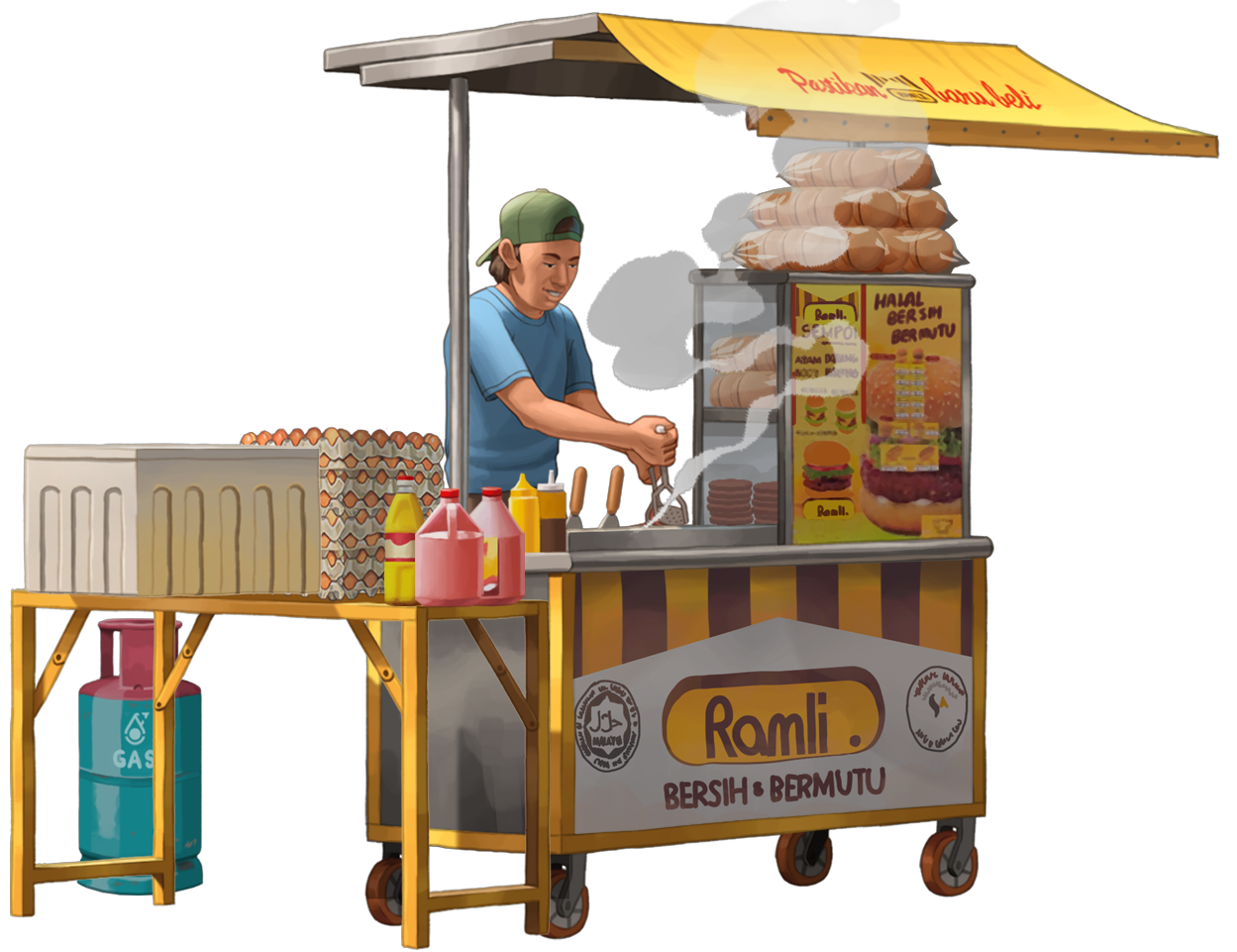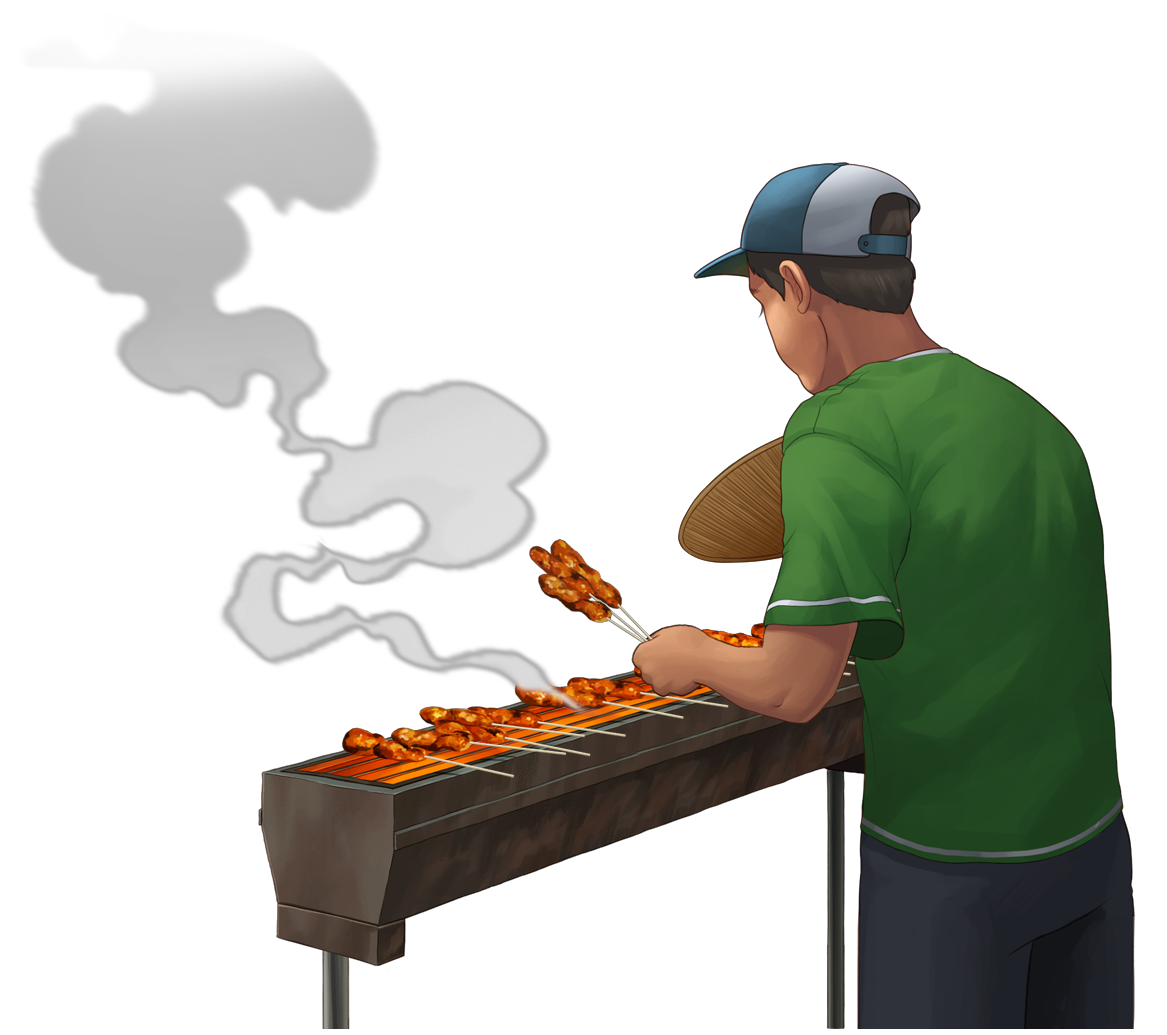 You can find 3 types of satay in Malaysia!
The most common is Malay Satay that's made of chicken and beef.
Then there's Nyonya Satay Babi that's made of pork.
Last but not least, Satay Celup (only in Melaka) that's a cross between satay and steamboat.
The leaning tower of Teluk Intan stands 8-storeys tall in the town centre. But if you enter the building, you'll see that it's actually only divided into 3-storeys 🧐 Pretty sneaky for a structure that has been around since 1885.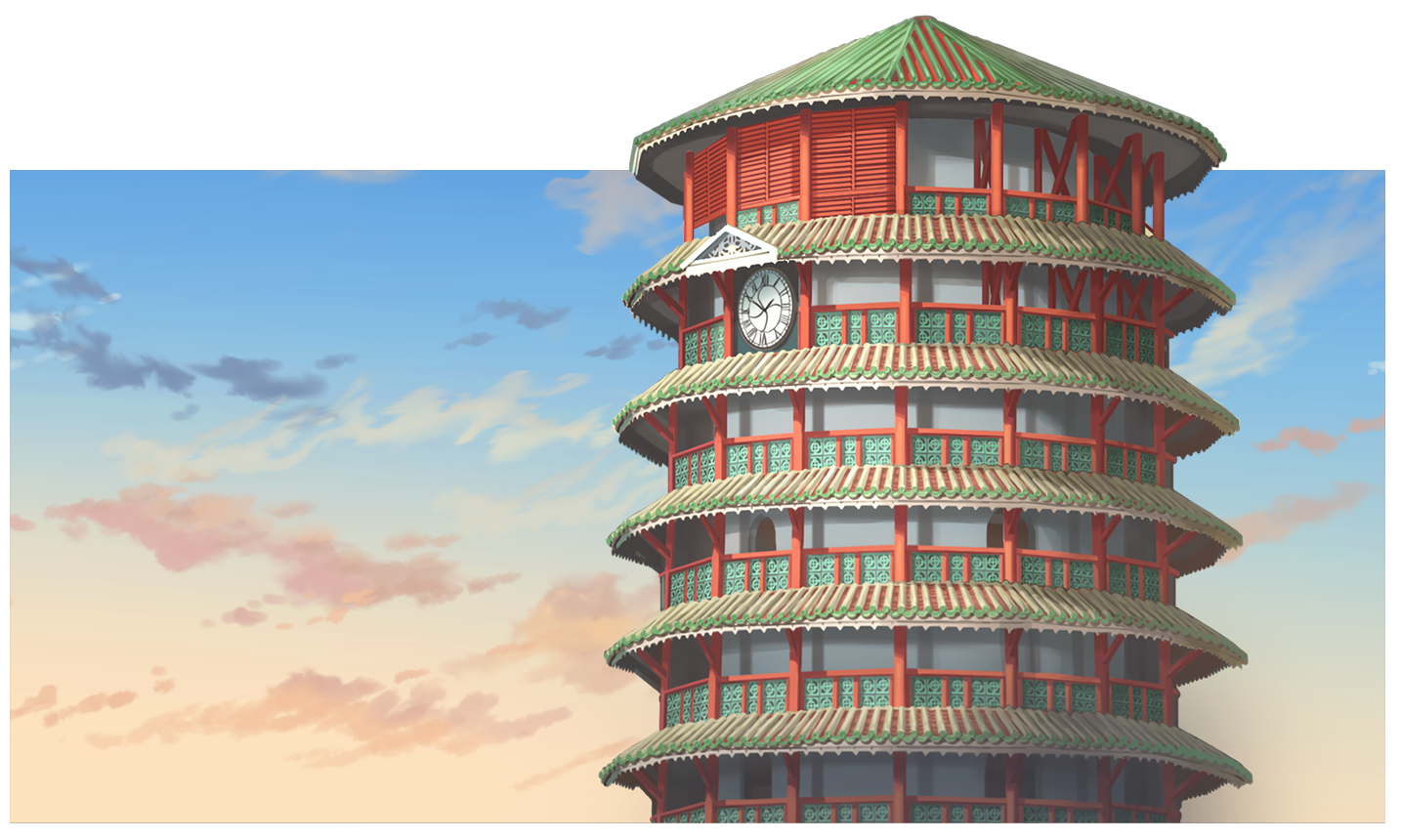 Ushering in a bright and beautiful life
Peranakan houses are so vibrant in colour because they believe that it would bring longevity, wealth and prosperity to the family 🌈
The Sabah State Museum isn't the only tenant here. The same building also houses the Science and Education Centre, Ethno Botanical Garden, Sabah Art Gallery, Museum of Islamic Civilization and the Heritage Village!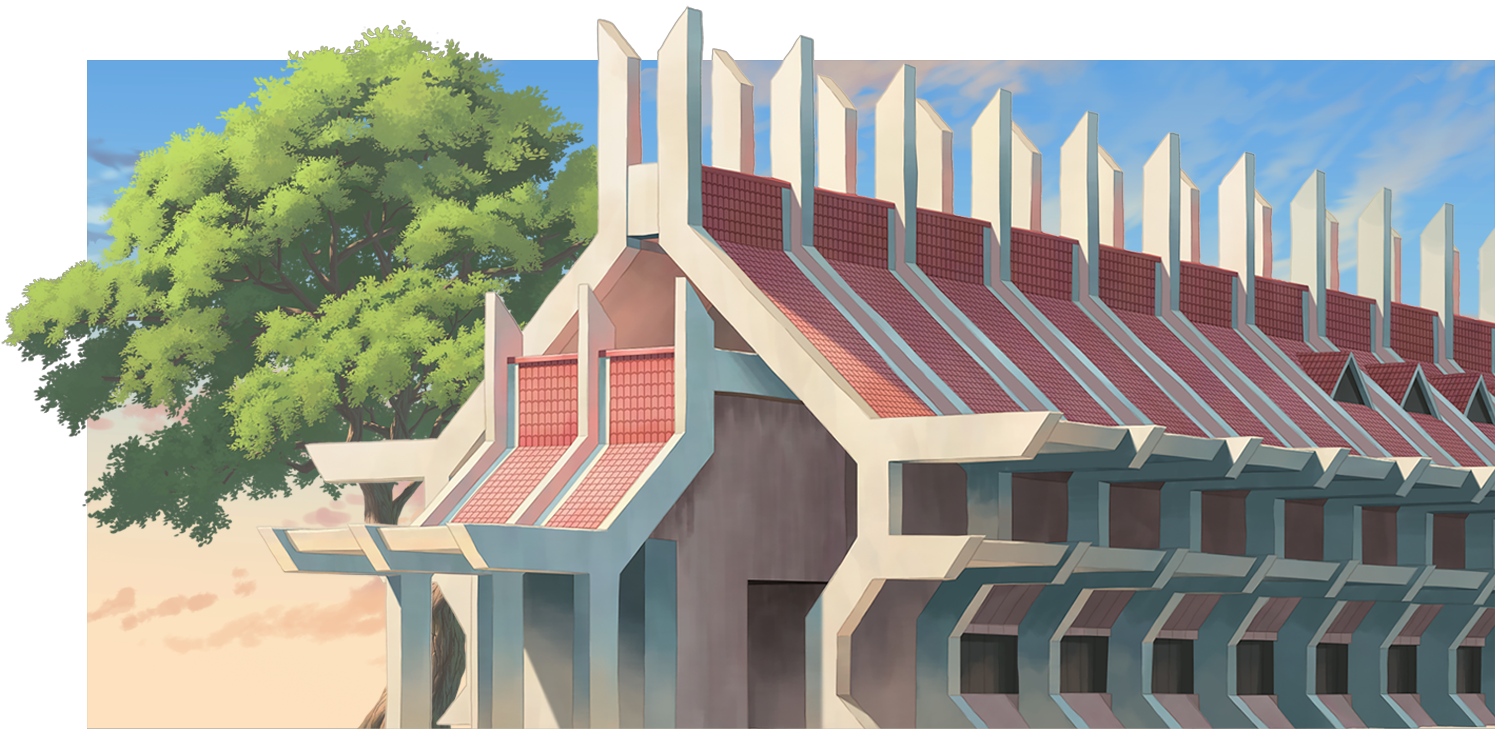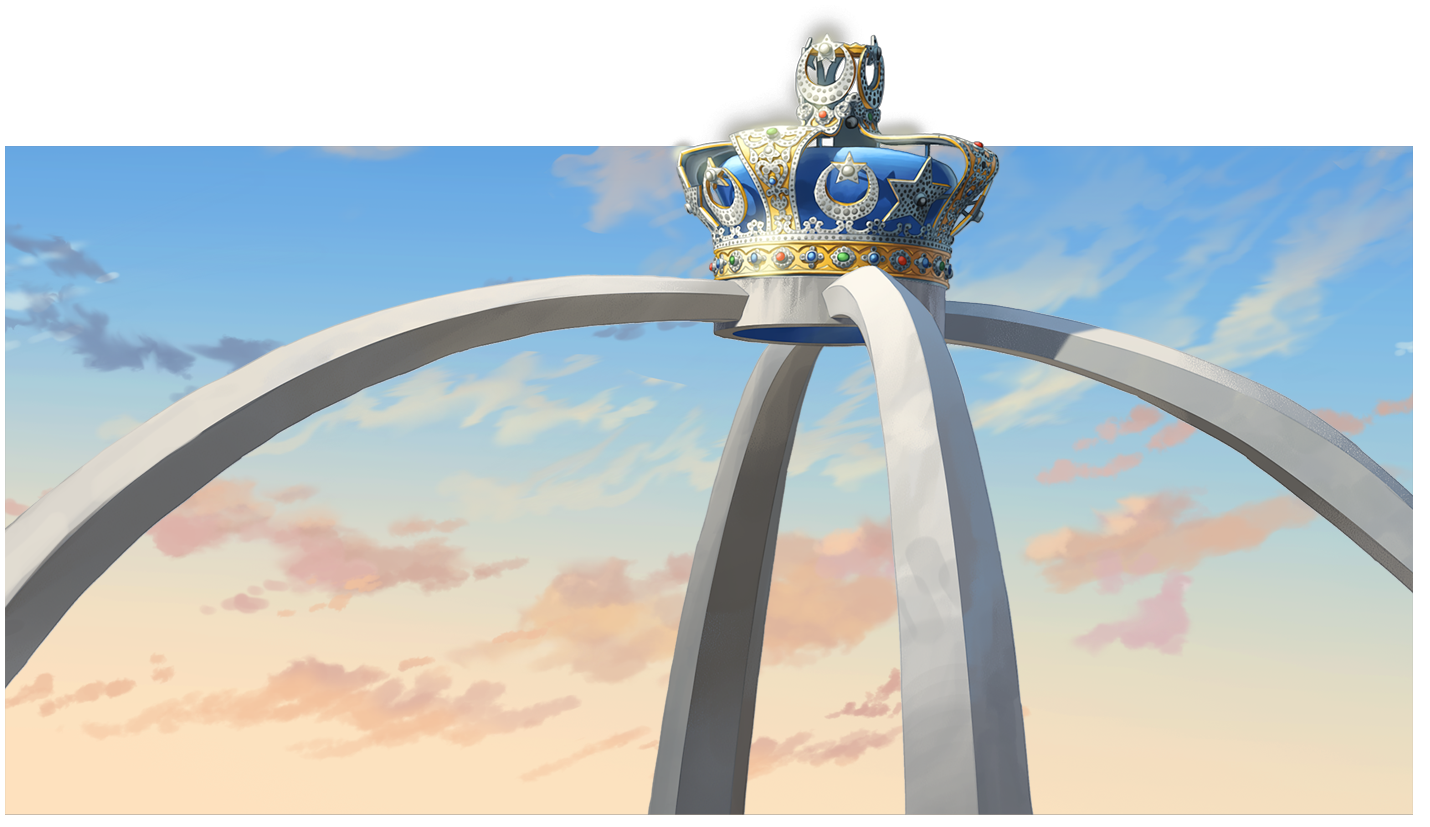 The Crystal Crown Arch at Istana Bukit Serene in Johor was designed after the crown worn by Sultan Abu Bakar and it's placed on an arch that resembles 4 elephant tusks 👑 It's also fitted with 3,063 crystal stones making it a delightful sight to see when light shines upon it!
Mount Kinabalu is more than 10 million years old! Underneath it all, the mountain is made of igneous rocks and comprises an oval-shaped granite dome that was formed when magma broke to the surface of the Earth's crust millions of years ago.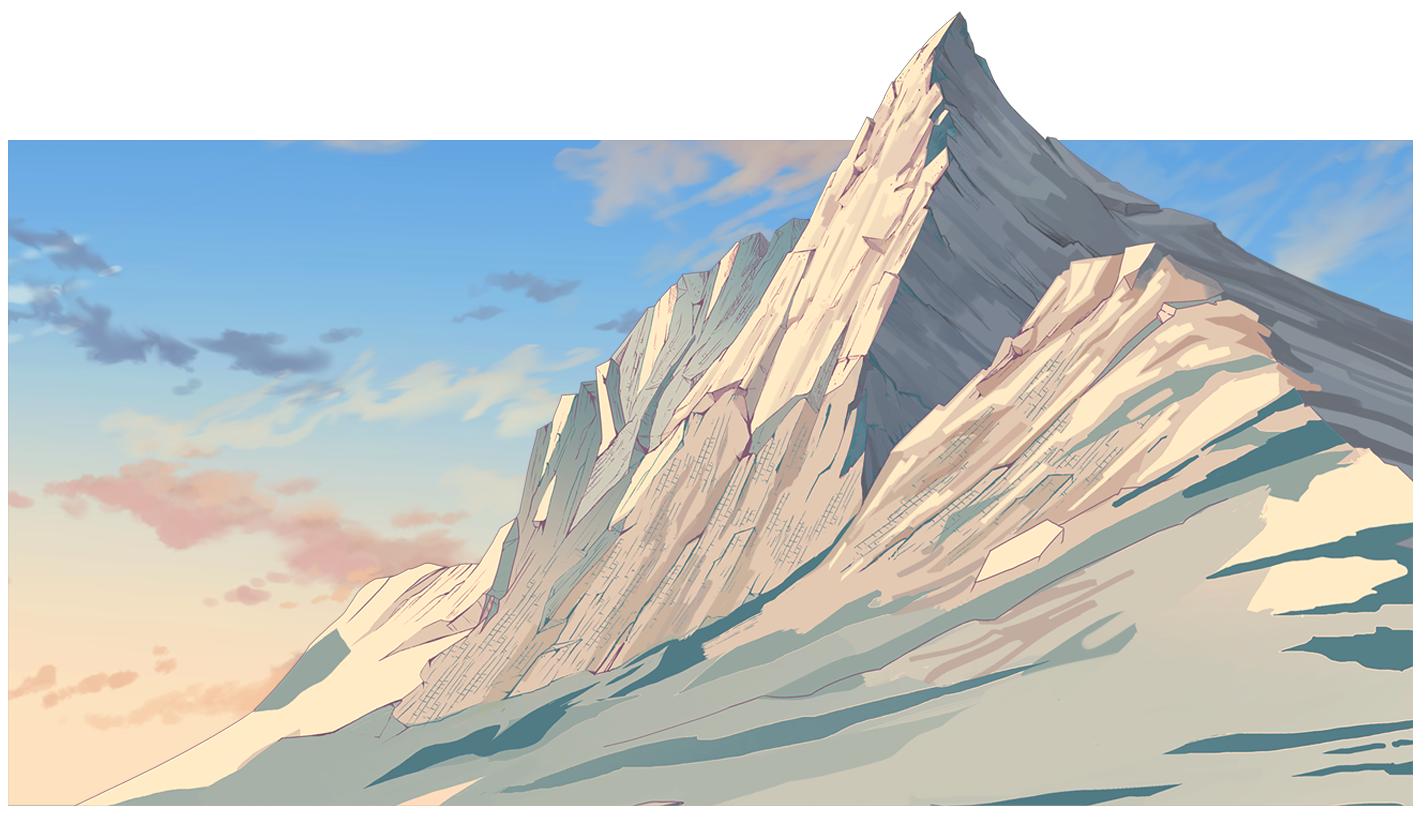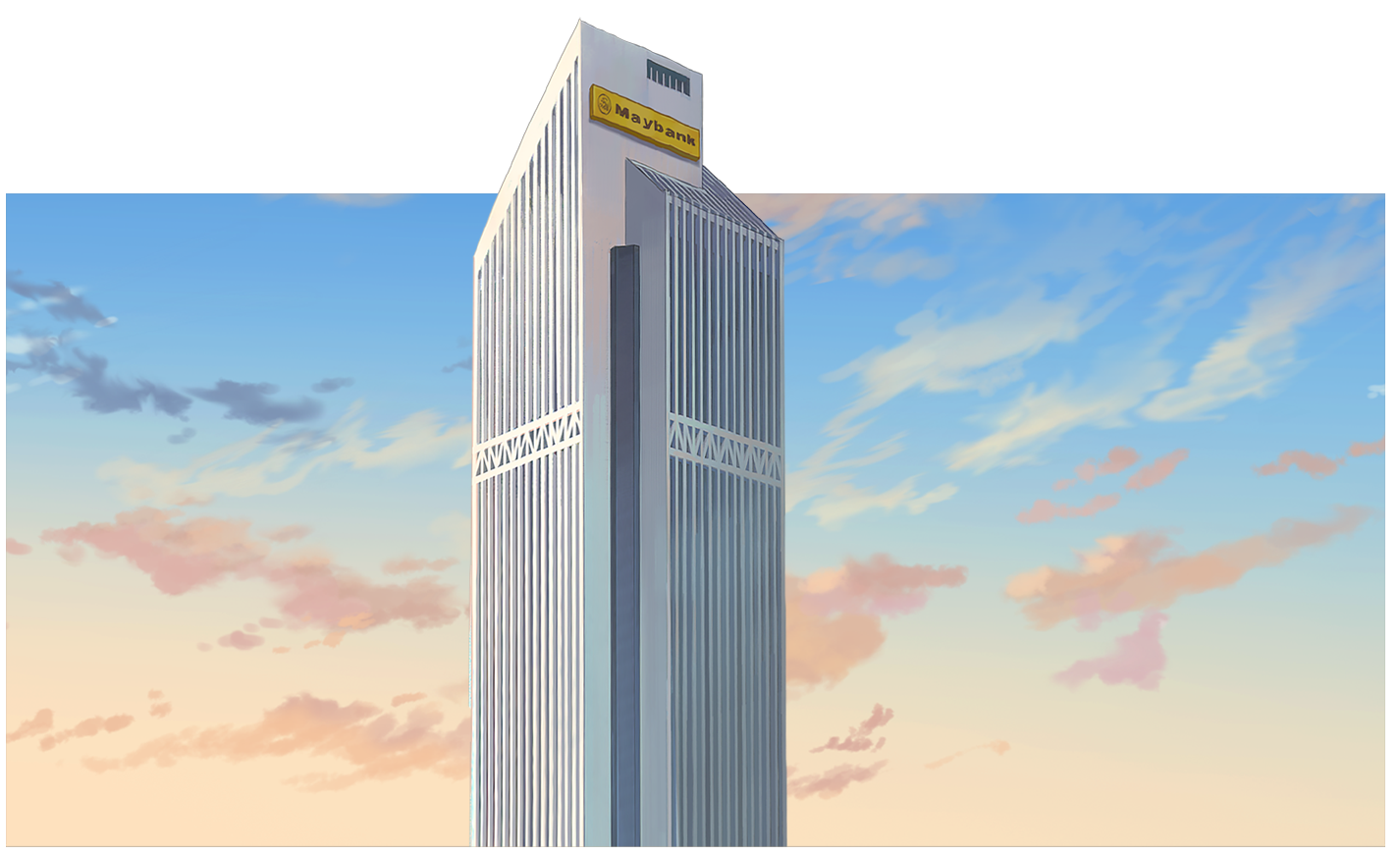 Before the Petronas Twin Towers came about, the Maybank Tower was the tallest building in Kuala Lumpur (and it's nearly half the height of the Twin Towers)!
Ever wondered what KL's skyline looked like 30 years ago? 🤔
You spin my head right round, right round 🎶
There's a special revolving floor on the 18th level of the Tun Mustapha Tower that gives you a complete view of the Likas Harbour! You can even dine in the Atmosphere Revolving Restaurant on it.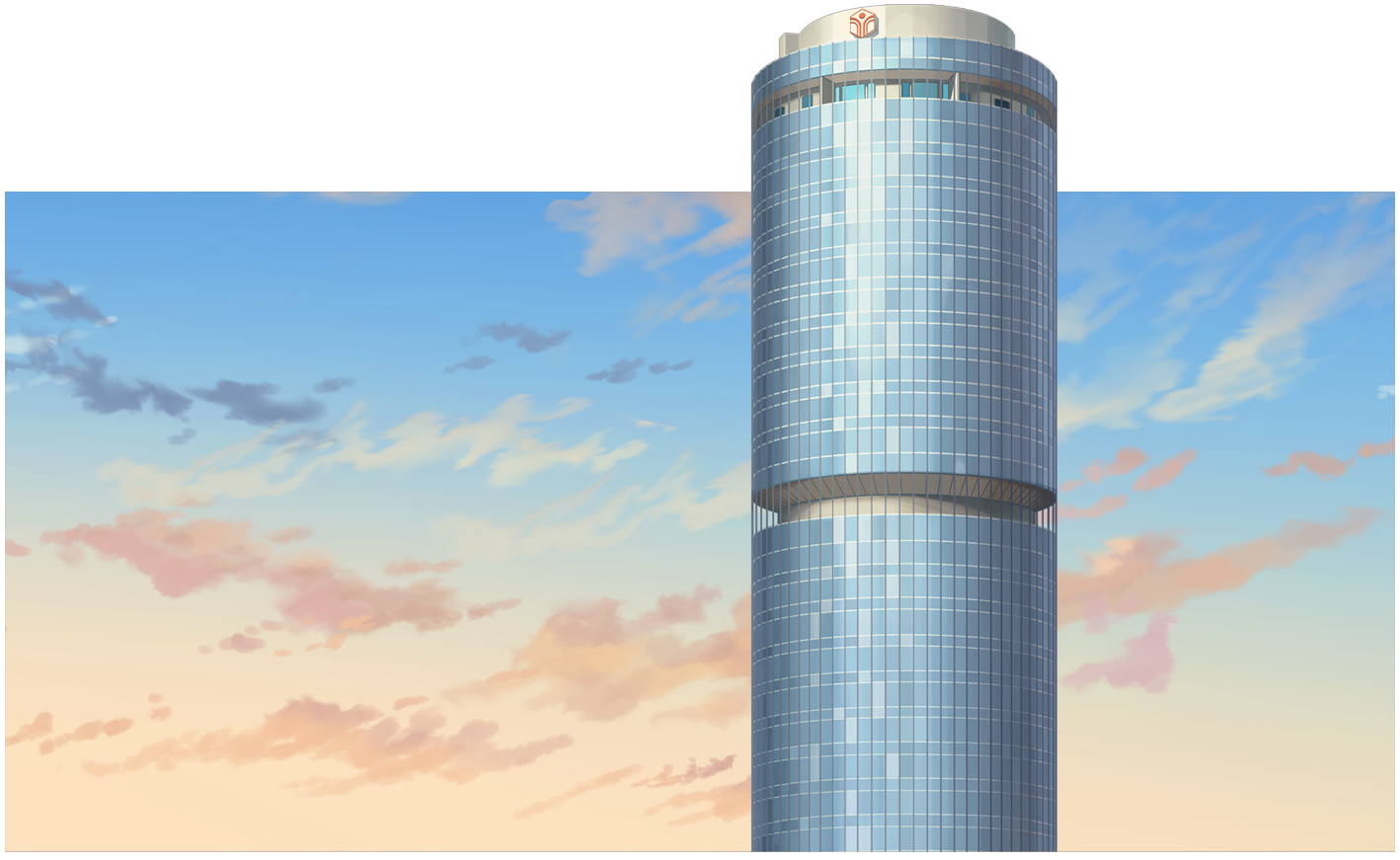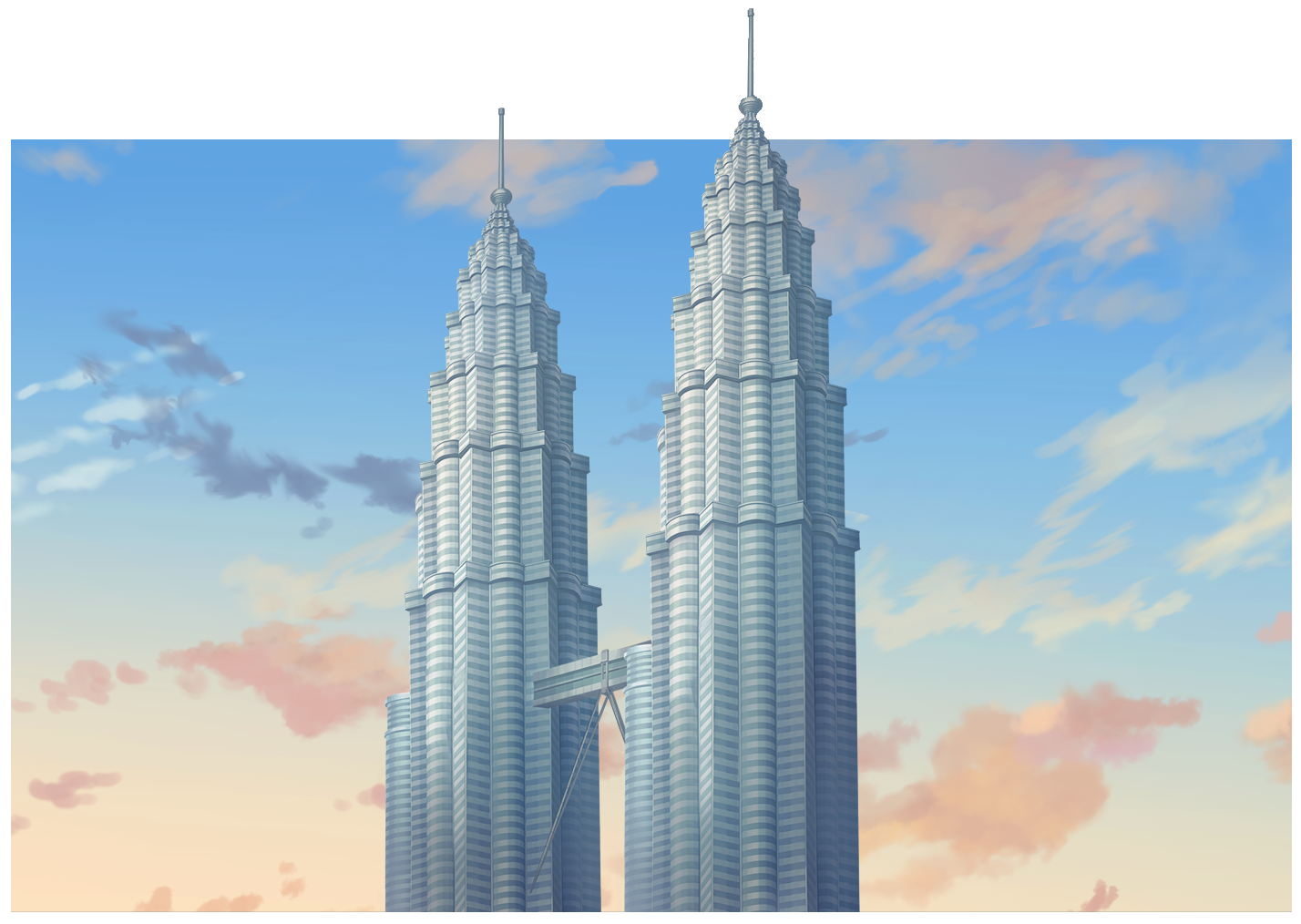 The perfect icon for our iconic diversity
The Petronas Twin Towers were inspired by Islamic architecture, designed by an Argentinian-American architect, and had both its towers built individually by a Japanese company and another, a Korean company - talk about the coming together of cultures!
Merdeka Parade 'national tour', anyone?
The iconic parade wasn't always held at Dataran Merdeka 😮
It has been held in the Parliament of Malaysia, but this year, it graced Dataran Putrajaya! 🇲🇾
From the famous 'Abang Bomba' 👨🏽‍🚒 to Milo trucks and adorable K9 Doggos in tiny paw-boots 🐕 what were your memorable moments during this year's parade?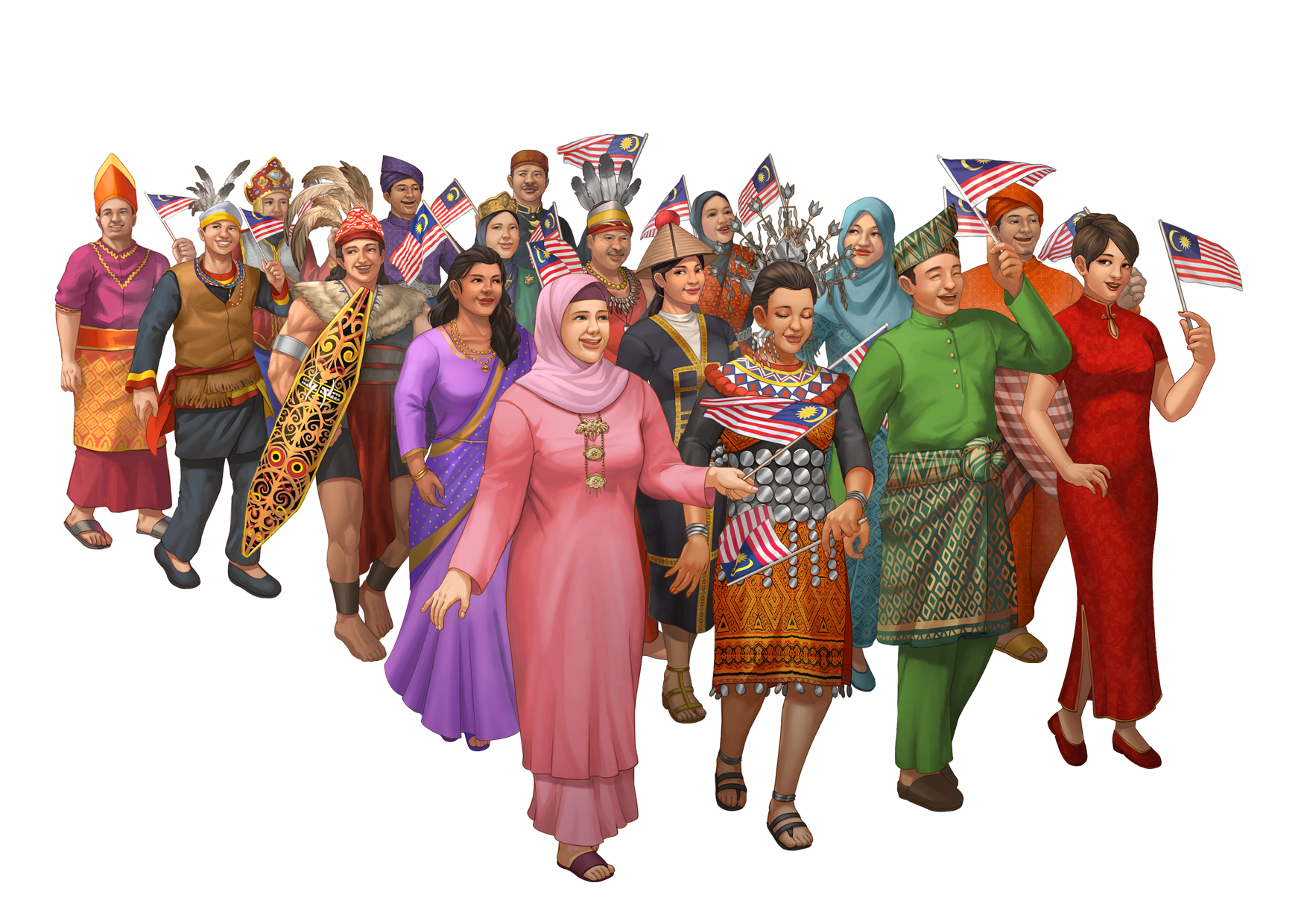 And the ultimate test!
How many of these iconic landmarks can you get right?
No peeking at the answers below or searching the web, okay? 🫣
A tapestry of diversity 🇲🇾
A lifetime isn't enough to uncover the many amazing facts about our country.
Come commemorate this year's celebration with our 2023 Malaysia Day artwork, Festivals of Harmony.
Featuring our iconic cities, food, people and celebrations.
Have some more fun facts or stories to tell? Come share them with us in the comments 👇
Hey, no peeking! 🤭 Just kidding, how many of these iconic landmarks did you manage to guess right?
1. Crystal Crown Arch (Johor)
2. KOMTAR Tower (Penang)
3. Penang Bridge (Penang)
4. Al-Hussain Mosque (Perlis)
5. Alor Setar Tower (Kedah)
6. Terengganu State Museum (Terengganu)
7. A Famosa Fortress (Malacca)
8. Negeri Sembilan State Assembly
(Negeri Sembilan)
9. Maybank Tower (KL)
10. Teluk Intan Leaning Tower (Perak)
11. Petronas Twin Towers (Kuala Lumpur)
12. Merdeka Square Flagpole (KL)
13. Saloma Bridge (KL)
14. Istana Abu Bakar Gate (Pahang)
15. Sultan Abdul Samad Building (KL)
16. National Monument (KL)
17. Sultan Salahuddin Abdul Aziz Mosque (Selangor)
18. Maxis Tower (KL)
19. KL Tower (KL)
20. PNB 118 (KL)
21. Tabung Haji Tower (KL)
22. Sultan Ismail Petra Arch (Kelantan)
23. National Museum (KL)
24. Kuala Terengganu Drawbridge (Terengganu)
25. Kuantan 188 Tower (Pahang)
26. Tun Razak Exchange (KL)
27. Tun Mustapha Tower (Sabah)
28. Sabah State Museum (Sabah)
29. Sarawak State Legislative Assembly (Sarawak)